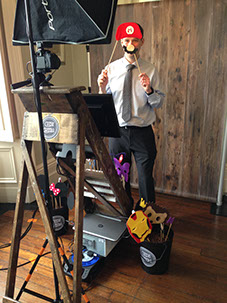 We have two styles of studio booth setups available - one mounted onto a rustic-styled vintage ladder, and one amazing Magic Mirror booth with LED-lit frame! Each houses a DSLR camera and a pro lighting setup to ensure the best quality images for your guests, with professional instant prints provided as standard to keep the fun going long after your event!
Mae gennym ddau steil o ffotobŵth ar gael - un wedi eu seilio ar hen ysgol bren deniadol, a'r llall mewn arddull Ddrych Gwych gyda ffrâm wedi'i oleuo gan LEDs.
Mae'r ddau yn gartref i gamerau DSLR a system goleuo broffesiynnol i sicrhau'r lluniau gorau oll ar gyfer eich gwesteion, gyda argraffwyr yn creu prints o ansawdd uchel a fydd yn cadw'r hwyl yn fyw ymhell wedi i'ch digwyddiad orffen!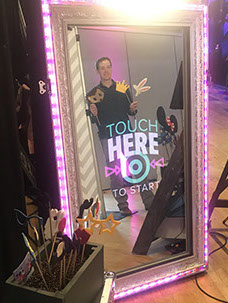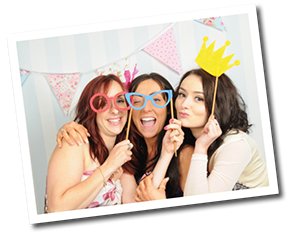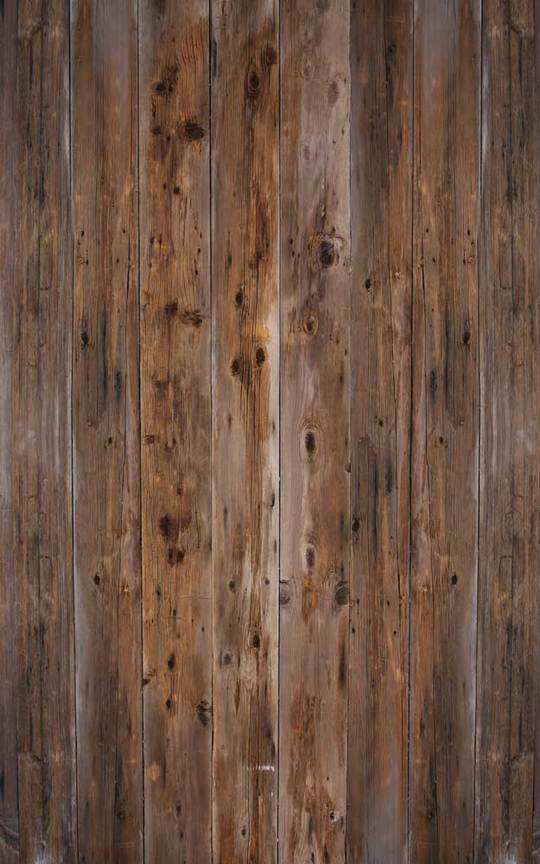 SERVICE & PRICES | GWASANAETH A PHRISIAU
Free Travel within 30 miles of SA48 7AB
Cwtsh Camera 'Booth' set-up and take-down
2 hours of unlimited automated photobooth fun
Use of all props, and your choice of our bunting
Booth Attendant for the duration
All images to disk and uploaded to Facebook
High quality Instant Prints for the duration
Teithio am ddim o fewn 30 milltir o SA48 7AB
Paratoi a dadbaratoi'r Cwtsh Camera
2 awr o hwyl anghyfyngedig yn y ffotobŵth
Defnydd yr holl props, a'ch dewis chi o'n baneri byntin
Cynorthwÿdd Cwtsh Camera trwy gydol yr amser
Lluniau wedi eu llwytho i cryno ddisg, ac i Facebook
Argraffiadau o ansawdd uchel trwy gydol yr amser

£330
includes | yn cynnwys
...with the option to add any of these to your booking!
...gyda'r opsiwn o ychwanegu unrhyw o'r rhain i'ch archeb!
A specially created print template allows guests to choose their fave image and have it placed in a keyring as a momento as part of the Cwtsh Camera experience!
Available in bundles of 50 at £60 each
An extra hour of photobooth running time and instant prints, means there'll be even more time to enjoy the fun!
£80 per additional hour of run time
An A5 guestbook with black pages, silver pens and glue to use, and a duplicate set of all the prints to set into the guestbook for a reminder of fun photobooth times!
£60 for guestbook and extra set of prints
Use our props, backdrops and bunting, & add your own styling for truly unique pics!
Defnyddiwch ein props, cefndiroedd a bynting, ag ychwanegwch beth y mynnoch i greu lluniau unigryw!
BOOK US NOW, FOR SOME 'PROP'-ER GOOD FUN!
ARCHEBWCH NAWR, AM HWYL A SBRI YN EIN FFOTOBWTH NI!